Verkada For Patient Safety
HIPAA Compliant Security For Increased Patient Safety
Protect patient privacy and ensure quality healthcare across facilities with Verkada's integrated security platform.
HIPAA Compliant Security For Increased Patient Safety
Protect patient privacy and ensure quality healthcare across facilities with Verkada's integrated security platform.
Healthcare Safety Features
Privacy Screens

Face Blurring

Person of Interest Alerts

After Hour Alerts

Crowd Notifications
Monitor Healthcare Facilities in Real-Time
Manage all sites on a centralized platform for effective investigations and incident response.

4.7
Google Play Store

4.8
Apple App Store

4.7
Google Play Store

4.8
Apple App Store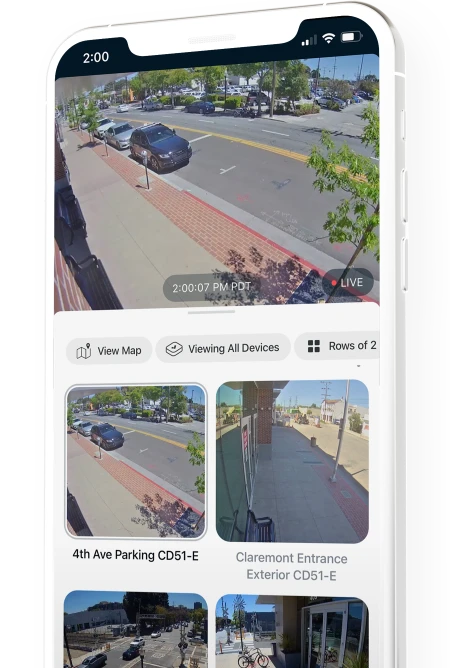 The New Standard of Healthcare Security
01

Simple to Install and Use

No NVRs, thick clients, or added configurations - just a PoE connection
Hybrid cloud cameras store up to 365 days of continuous recording
Devices seamlessly integrate and provide real-time insights of all environments

02

Reduced Management Overhead

Role-based access gives admins the ability to grant users specified levels of permissions
Securely share footage via SMS, link or MP4 for audits or workplace investigations
Centralize device management across all sites on one cloud-managed platform

03

Secure By Default

Automatic updates ensure cameras have the latest features and security patches
Verkada meets all the required PHI and ePHI standards for patient protection
SAML and two-factor authentication available for added account protection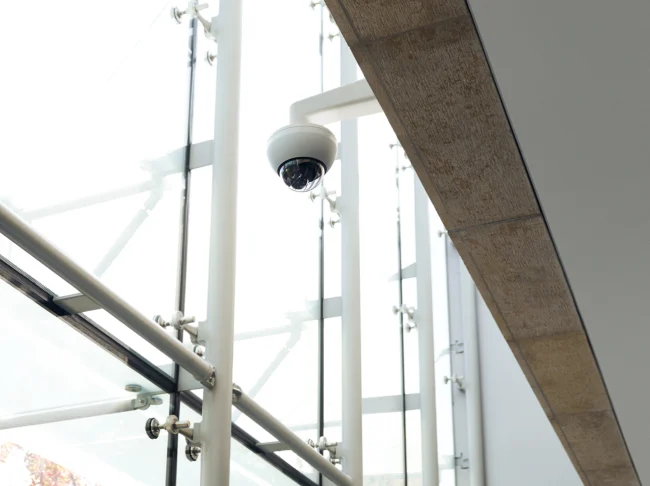 01

IT & Security Teams

Centralize security across all facilities and independent care centers.

02

Healthcare Professionals

Leverage technology to facilitate patient care and satisfaction.

03

Administrative Professionals

Reduce liability risks and protect employees in the workplace.
Why Invest in Healthcare Security?
Protect Patient Privacy

Healthcare facilities have a responsibility to ensure the safety and security for their patients and staff. Not only does this pertain to physical safety, but also the protection of ePHI data.

Verkada provides hospitals and healthcare organizations with security features like role-based access, archive permissions and face blurring to help keep patient information protected.

For sensitive areas, teams can also implement blockout zones where footage is never recorded.

Improve Operational Efficiency

From patient satisfaction to the costs of running your healthcare facility, sensor-based data helps organizations understand how their spaces are being used.

Utilizing insights such as people-based activity through heatmaps or the detecting changes in room conditions can identify areas of improvment.

With real-time alerts, teams can receive proactive notifactions to stay ahead of impactful changes in their environments.

Secure Sensitive Areas

Integrated security is a critical tool for helping healthcare facilities protect their onsite storage for PPE and vaccines.

By combining video security with door-based events, teams can detect any unusual behavior to prevent theft or tampering. As soon as a door is opened—whether by badge or force—an alert can be sent.

Teams can log these events with cloud-based archives and access them later for quick investigations.